17 October 2014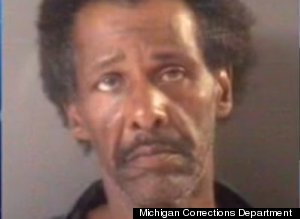 In 2002 the Moffitt cancer centre published hundred patient double blind trial, on high intensity ultrasound clearing cancer totally! As only one appointment. This is best medicine.
Every Dr. In the world has promised faithfully to adopt best medicine: none have done. Resulting in the avoidable deaths of 400,000,000 people around the world.
The Astra Zeneca share price is commenting to earth. None of the graphs on the Internet can be downloaded. Though I have tried!
HIUS cures all 200 cancers out there. Biochemical treatments are defective medicine. No register Dr. is ethically allowed to prescribe them. No repeat prescriptions are legal. All doctors who have prescribed biochemical treatments since 2002 are no longer doctors.
He each avoidable death incurs a legal sanction for medical malpractice. The Dr. gets fined 10,000,000 UK pounds. And receive 25 years in jail. Legal fine shared by the health centre and drug company.
Which explains why doctors are fleeing the profession in great numbers! And drug companies are filing for chapter Xi bankruptcy protection. It is the greatest homicide in history.
All done for the financial gain other medics! He each one the new totally about the efficacy of HIUS.
1
it clears all 200 cancers out there in ½ minute of external ultrasound application. The cheapest source is a '5 W 1 MHz ultrasound massage device cheapest' bought over the Internet. I find even a are the cheapest source.
2
2008 I have personally validated high as clears all types of diabetes in just ½ minutes. No biochemistry required. Biochemical prescriptions are medical malpractice. As I a share this information with the Internet.
3
2012 medics published the use of HIUS the to the top left the chest and the kidneys to clear fall coronary heart disease, and raise blood pressure. I have published about high us and the coronary arteries in 2008.
So Bio chemistry has been the biggest coals are mass killing in history. Achieving a World War II level of casualties every other year since 2002.
That was perpetrated by the NAZI party in a world war. G P's have executed 400 million people from a consulting rooms.
The highest paid and most prolific mass murderers in history. And the killing continues. Every biochemical prescription warranting immediate dismissal of the Dr. from medical registers around the world.