All cancers need to have an over inflated nature in order to divide and grow. From the 1950s, Dr.s have used low power ultrasound (e.g. 5W 40 kHz) to detect all cancers – as they do Molecular Nuclear Fusion
1 H2O+US->He+O+E2+X-ray
The production of He and O bubbles is only apparent with cancer byopses in the lab. Then in 2002, the Moffitt cancer centre published the use of High Intensity UltraSound (e.g. 5 W 1 MHz or 150 W 40 kHz) to totally clear cancer at one session.
Dr.s recoiled in horror! Here was the total 1 appoitment cure to their big cash cow. Using technology outside of patent protection.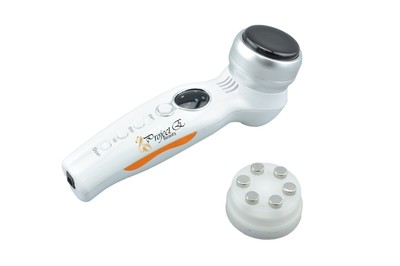 They has all taken the Hippocratic oath, bindingthem to the use of best medicine. A 1 appointment total cure was so much better than a 2 year decline to a biochemically enhance, agonising death.
So all doctors knew they were killing their own patients for money. But carried right on with the biggest homocide in history – ½ a billion of their patients deliberately killed.
The Hippocratic oath also prhibits the teaching and research of defective medicine: and biochemical treatments, surgery or radiotherapy were all now defective medicine.
Cancer research has signed the Hippocratic oath – but for the last 13 years has continued with knowing defective medicine.
Cancer Is Cured
We live in remarkable times. Xi years ago American medics cure to cancer. Using no drugs or surgery. Just a single application of high intensity ultrasound. This book explains how it works! It also cures heart disease and diabetes,
So every Dr that works for them is no longer a doctor. The Charity Commission has the legal duty to wind the organisation down.
I has probably lead to a third of a billion aditional deaths around the world.
Doctors only carry 100 million of insurance. But they have deliberately killed 10,000 patients. After the first 11 cases, doctros have no money. Hospital will have individually ikilled 100 of thousands of patients. Theri insurance will ony lcover the first 100.
Cancer, heart disease, diabetes, asthma, arthritis etc. patients can by a 5 W 1 MHz ultrasound massage device and cure themselves – with only ½ a minute of external ultrasound.
Heart oatients want HIUS to the top left of the chest and the kidneys. Diabetes patients to the bottom right of the rib cage: note type 1 diabetes takes 3 days to remit.
HIUS for the same time to each aside of the head cl;ears all metnal health problem – included NM, Parkinson's, Alzheimer's, Schizophrenia and bypolar.
No Dr or hospital involvement required.